Contributor Bio | Rev Ciancio
Want to be found by hungry consumers searching online for "best pizza near me?
Here is the secret to having your pizzeria coming up at the top of map-pack and search results on sites like Google, Yelp, Facebook, Foursquare, TripAdvisor, Yahoo and more. These secrets work whether you have 1 location, 100 locations or tens of thousands of locations.
1. Serve the best damn pizza you can that people in your community are willing pay for.
If that's a Napoletana style pizza with "00" flour based dough that's fermented at least 73 hours and is topped with antibiotic and hormone free imported Soppressata or a 99-cent slice, make it the absolute best.
2. Manage all the store level information that someone needs when searching online for their next meal (like your hours of operation, phone number, address, menu & more) on every site where it lives on the internet like Google, Facebook, Yelp, Bing, Yahoo, TripAdvisor, Foursquare and OpenTable.
Consumers use these sites to search for restaurants BEFORE they click on your website. Having your information up to date & correct on each of them helps to send a perfect signal to the internet that YOUR restaurant is the answer to "best pizza near me."
3. Reply to every review about your store(s) on every site where consumers search for information about restaurants, every time you get one. If you can't do every single review (because you have 100s and thousands of locations) reply to at least all the 1, 2 and 3-star reviews by apologizing, saying thank you for making you aware of the problem & offer to make things right.
Google, Bing, Yahoo and the rest of the internet choose which businesses to bring to the top of search results, in part, based on their public reputation. Said another way, they are ranking restaurants against in search based on their average star rating. The higher your rating, the higher you should come up in search.
But that's not the only reason to manage your online reputation. Consumers use average star ratings and reviews from other consumers to make a decision to eat at your pizzeria. Negative reviews send a signal that they too will be unhappy. Positive reviews confirm your restaurant is the right choice.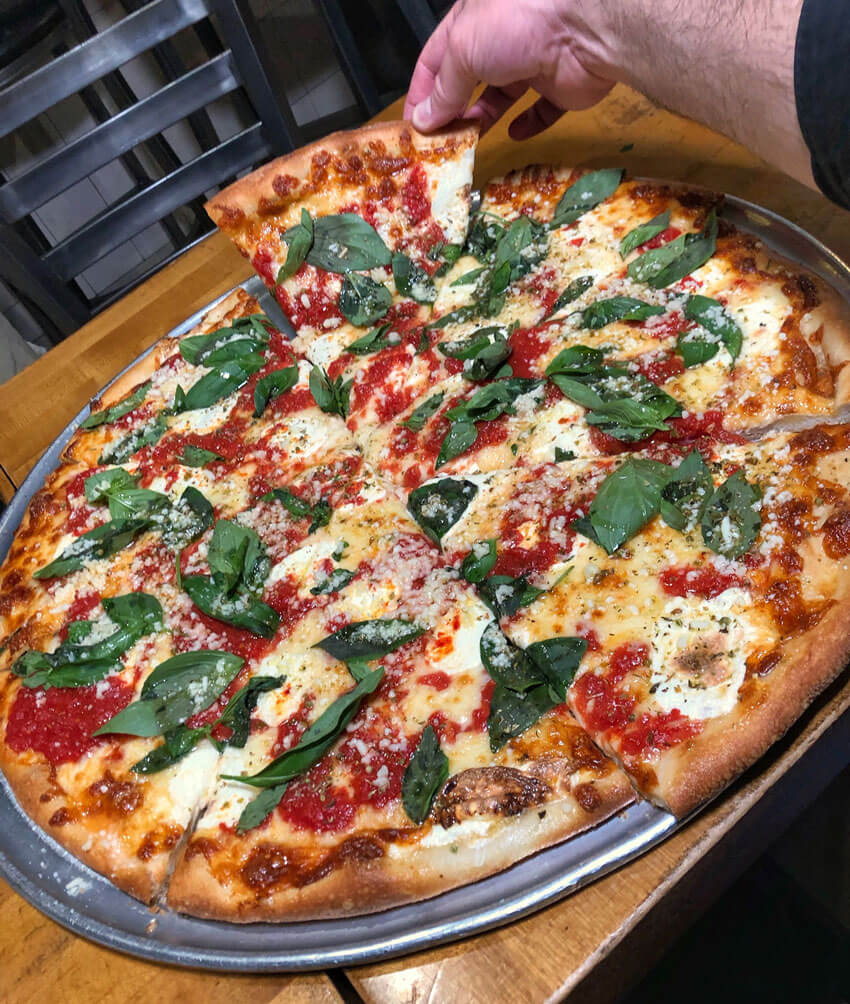 Would one example help to inspire you? Of course it would.
Frank, the owner of East Village Pizza is doing in New York City  is doing all of these things and more. Do a Google search for "best garlic knots manhattan" and you'll see that East Village Pizza is showing up in the top search results. Check out the Instagram profile for the pizzeria and see for yourself how he is using marketing to crush his business goals.
If it sounds simple, that's because it is. You already know what you have to do to make the best pizza, and now you're armed with the steps to complete the process.
Get after it!
Contributor Bio | Rev Ciancio